CBD oil in South Africa has raised the interest of millions of people. Nowadays, CBD is available almost everywhere, from your local Vida e Cafe to many nurseries and even pharmacies. The demand for CBD products has become so large that even the giant online store, Takealot, stocks many varieties for you to get delivered straight to your door.
CBD oil is the most popular way to reap the rewards of cannabis, but you can have it as a capsule, CBD topical cream, a CBD vape juice, or even in CBD gummies and other treats.
Continue reading to discover our favourite CBD oils available online in South Africa, as well as everything you need to know about them.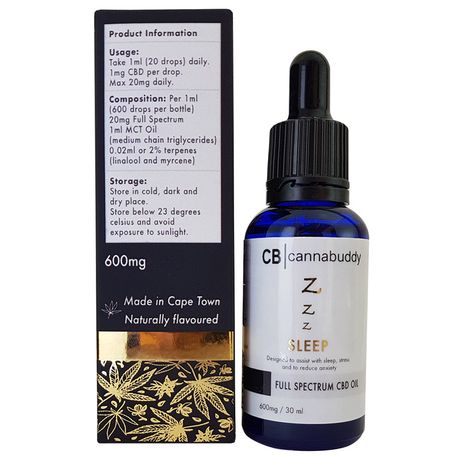 What is CBD Oil?
Cannabidiol (CBD) oils, are a type of natural remedy that can help fight and maintain numerous ailments and their side effects. This natural compound can be found in both marijuana and hemp plants.
CBD is extracted from these plants and blended with a carrier oil (this can be anything from olive oil or MCT oil to hemp oil.) The carrier oils help the CBD compound absorb in your body so the effects can be utilized. It is also helpful for dosing, as you only need a tiny bit of CBD to reap the benefits.
The benefits of CBD oil have been extensively researched, and hundreds of studies are still being done today to better understand this unique compound. CBD has been known to help:
Minimise pain and inflammation
Reduce anxiety and depression
Alleviate cancer-related symptoms
Fight acne
Ease epilepsy and Parkinson's disease
Reduce progression in Alzheimer's disease
Note: It is always best to consult a medical practitioner before you begin your CBD journey.
Cannabis Oil for Sale in South Africa
Now that you know all about CBD oil and its benefits, I bet you're wondering; "Where can I buy CBD oil in South Africa?". Well, you're in luck because we've reviewed seven of the best cannabis oils in South Africa available online
Cannabuddy – CBD Oil for Sleep
CBD content: 600mg
Bottle size: 30ml
Suited for: Managing sleep
Why we love it: Added Linalool and Myrcene terpenes
Check Price
Cannabuddy's Sleep CBD oil is perfect for those suffering from insomnia and looking for something to help improve their quality of sleep. This brand blends other powerful terpenes, such as Linalool and Myrcene, to increase the relaxation, sleep, and anti-inflammatory properties of this product.
This CBD oil for sleep can help you drift off faster, as well as get you in a deeper state of sleep, resulting in a more restful night without having to increase the hours you are sleeping for. Cannabuddy can help you get all the sleep benefits of CBD oils in a tasty and easy-to-use product.
African Pure – Active CBD Oil
CBD content: 600mg
Bottle size: 30ml
Suited for: Treating muscle and joint pain and inflammation and swelling
Why we love it: Helps aid recovery after an intense workout
Check Price
African Pure's CBD oil is designed with athletes and active people in mind. Their special blend helps target tender muscle, sore joints, inflammation and swelling after workouts or just a busy day running errands.
This product is WADA approved and risk-free, containing 0% THC. This means that it won't show up on any drug test and is safe to use when competing in sporting events or shows.
Goodleaf – CBD Oil Drops
CBD content: 600mg
Bottle size: 30ml
Suited for: Daily use
Why we love it: Blended with MCT oil
Check Price
Goodleaf's CBD isolate oil is made with high-grade CBD that is not only ecologically grown but lab-tested and purified under strict safety and quality standards. CBD oils made from isolate contain nothing but pure CBD, leaving no 'high' effects. However, since this product isn't blended with other terpenes or cannabinoids (even though it's 600mg which is normally quite potent) the effects are less potent.
This product is great because it uses MCT oil as a carrier oil. MCT oil is the easiest oil for your body to absorb, resulting in a very fast-acting product.
ADCO – CBD Oil for Pain
CBD content: 600mg
Bottle size: 30ml
Suited for: Pain and inflammation
Why we love it: Added Vitamin E
Check Price
The ADCO CBD price is great value for money. Not only is this product made by Adcock Ingram, a leading pharmaceutical company in South Africa, but they've managed to crack the code to a super formula giving legendary pain relief.
This product had added vitamin E. Vitamin E is a strong antioxidant and helps maintain eye, blood, brain and skin health while helping protect you from free radical and other toxins.
Bio-Canna – Supercharged Bio-Availability CBD Oil
CBD content: 150mg
Bottle size: 15ml
Suited for: Daily use
Why we love it: 740% better absorption
Check Price
Unlike other CBD oils, this CBD oil has supercharged bio-availability. This means that there is more CBD available for your body to absorb. The human body sometimes struggles to absorb all the CBD you ingest.
With Bio-Canna Advanced, studies showed that all participants absorbed more CBD. This means that you don't need such a high dose to get the same results. It's also better value for money since your body uses all the CBD you're ingesting (and paying for).
Cibdol – High-strength CBD Oil
CBD content: 1000mg
Bottle size: 10ml
Suited for: Acute needs
Why we love it: 2 months supply!
Check Price
Cibdol is a brand of Swiss excellence. They guarantee their products are of the highest quality and purity, leaving no space for worries, only helpful healing.
This product is one of the purest and strongest available. It is 100% natural and great for those who want a more potent dose. It is made using extra virgin olive oil but is also available with a hemp seed carrier oil. There are also a wide variety of other strengths and specifications available. The Cibdol range offers extensive lines of different carrier oils and CBD volumes, all with unique benefits.
Koi Naturals – PRIZM CBD Oil Blend
CBD content: 250ml and 500mg
Bottle size: 30ml
Suited for: Daily use
Why we love it: Delicious strawberry flavour
Check Price
The Koi Naturals have blended in three different cannabinoids and 13 different terpenes to engage the maximum benefits of this product. This product is 100% natural and comes in a 250mg strength, for those who are looking for a lighter dose, and 500mg for anyone who needs the extra bit of help managing pain, falling asleep or treating anxiety.
The most effective way to take CBD oils is by dropping them under your tongue, holding them for 60 seconds, and then swallowing. The natural, sweet strawberry flavour makes this experience much more enjoyable. You can even get a fresh mint flavour if you prefer.
Last Thoughts on CBD Oil for Sale South Africa
Now that you have all the information you need, you are ready to choose the product that suits your needs best. CBD oil is also safe for children to use and even for pets – but remember to always consult a doctor or vet first and never exceed 20mg of CBD daily.
Have you tried CBD oil? We want to hear about your favourite products and experiences with CBD. Drop us a comment below!